Cora's Prayer
"I knelt in prayer to thank Jesus for His gift of knowledge and for the gift of writing He had given me, better to describe His life and infinite love into our world."
Browse Cora's Writings
Our Role
In responding to our role and the continuation of His mission here on earth we encourage people to live with a heightened awareness of the living indwelling presence of Jesus in their daily lives. We accomplish this work through publishing the works of Cora Evans and others, by giving talks and parish retreats, and by promoting her cause for sainthood.
Visit ParishRetreat.org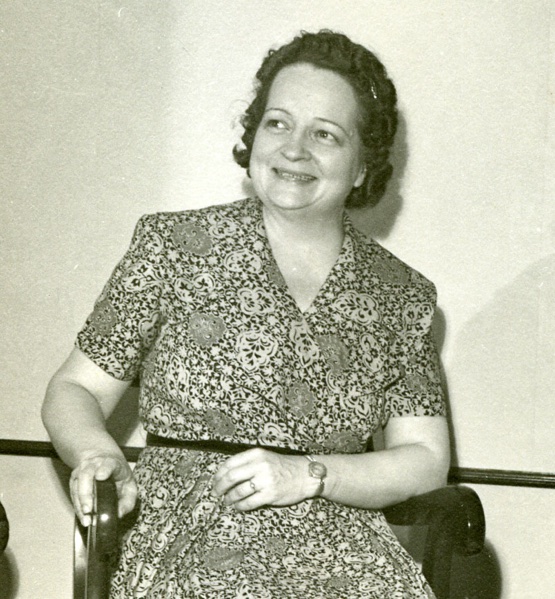 Cora's Bio
Cora Evans was born July 9, 1904, and she passed away March 30, 1957. Her first mystical experience, an apparition of the Blessed Mother, took place when she was three years old. It was an event she could not fully comprehend and would never forget. Many years would pass before she understood the vision and the message. Cora was raised a Mormon and was married to Maclellan Evans in the well-known Mormon Temple in Salt Lake City, Utah. That event was the turning point in her life.
Learn More
Cora's Cause
In July 1938, she had a profound mystical experience. Cora wrote about this event in the autobiography of her mystical life, titled "Captain of the Ship." During this deep ecstasy Cora made the choice to serve God for the rest of her life. She described the state of her soul as being intimately united to God, and referred to this as her vow day: "It was necessary for me to live my chosen vocation with Him as my companion. By loaning Jesus my humanity for Him to govern as well as dwell within, would make my life a living prayer for He was life, living life within me, and my body now dead to me was His living cross, His cross to take to Calvary, Calvary, the door to eternal life."
Learn More
Listen to the Latest Radio Show Recording
Servant of God Cora Evans claimed to receive detailed private revelations from Christ. Her cause is currently being promoted for beatification. Learn more about her and about her writings from Michael McDevitt in his interview with Al Kresta, president of Ave Maria Communications..
Check Out Our Books
Learn More About our Books written by Cora Evans, Fr. Frank Parish, S.J., and Michael McDevitt. Read Reviews, Browse, and Shop.
The Refugee from Heaven recounts the life of Jesus Christ as an eyewitness, beginning with the first meeting between Jesus and Peter, on the shores of Mount Carmel Bay. With vivid detail and dialogue, this unique account breathes new life into well-known figures of the Gospels.
NOW AVAILABLE! A Time to Laugh and A Time to Weep is a prayerful journey for healing, forgiveness, charity, kindness, and courage that traverses the highs and lows of motherhood and faith in light of Cora Evans' writings. Travel alongside Cora Evans and Jeannie Ewing — one a woman of the early twentieth century, another a modern Catholic living in the frenzied, post-modern Information Age — and realize that truth, beauty, and wisdom exist outside of time.
Read Our Latest Blog Posts
Exploring the work of the Holy Spirit within souls.